Slack Chemical Company,
Involved in our Community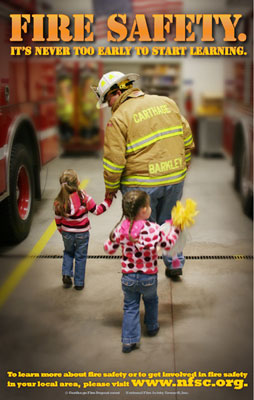 Slack Chemical employee, Norman Barkley
and his twin nieces Ava and Lilly
Slack Chemical takes pride in being active within the community. We support local organizations such as: American Red Cross, United Way, American Cancer Society, Samaritan Hospital Foundation, Jefferson Community College, Carthage Area Hospital, Chemical Education Foundation, Ducks Unlimited.
Also Carthage Free Library, Carthage Chamber of Commerce, Watertown Chamber of Commerce, Saratoga Chamber of Commerce, Purple Heart Foundation, Adopt-a-Platoon, Lewis County Hospital, various youth activities as well as many others.
We were recently recognized by the Secretary of Defense as a Patriotic Employer.
Our employees are also active within the community. They volunteer their time to organizations such as Relay for Life, local fire departments and rescue squads, youth sports teams, development boards, and many more.
Slack Chemical Company also offers scholarships to Jefferson Community College for their employees and members of their families.